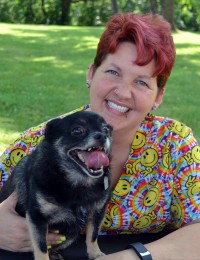 Pets: Kiro, Koke, Chicano, Spencer, B.B. King, Feliciano and Kat Von Do
Honey joined Vet Care Animal Hospital in 2006, and is well known for her funky hair. Along with her general technical duties, Honey plays a key role in follow-up care for some of our chronic care patients, routinely discussing patient progress with pet owners and reporting her findings back to the appropriate veterinarian.
Honey plays a major role in helping our practice closely monitor and fine-tune treatment protocols. Her special interests include running, music, tattoos, and pet sitting for clients. Honey has three children at home who keep her busy when she's not working.